Welcome to Cedar Lane Animal Clinic
Your Veterinarian in Somerset, NJ
Call us at (732) 469-5133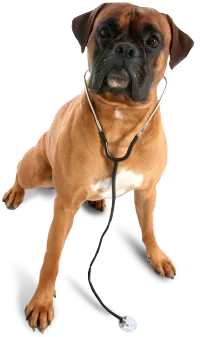 Cedar Lane Animal Clinic is a full-service medical facility established in June of 1975 by Dr. James Bacon. The clinic is conveniently located in the Easton Franklin Shopping Center at the corner of Cedar Grove Lane and Easton Avenue, just two blocks south of Interstate 287. The clinic contains 4 exam rooms, an in-patient treatment room, a dental treatment area, a surgical suite, a digital radiology room, a hospitalization ward, and pharmacy and administrative office space. Our veterinarians provide routine medical, surgical, and dental care and are skilled in treating serious conditions as well as offering regular pet wellness care. We are computerized and maintain paperless record keeping with state-of-the-art software.

If you live in Somerset or the surrounding area and need a trusted veterinarian to care for your pets – look no further. Your pets' health and wellbeing are very important to us, and we take every possible measure to give your animals the care they deserve.
We are happy to offer a number of resources that enable you to learn about how to take better care of your pets. Please feel free to browse our site, particularly the informational articles. The best veterinary care for animals is ongoing nutrition and problem prevention, so becoming knowledgeable about preventative pet care is essential to the continued success of your pet's health. If you have any questions, call (732) 469-5133 or contact us and we'll promptly get back to you. We also welcome you to subscribe to our newsletter, which is created especially for our pet owners.
At Cedar Lane Animal Clinic, we treat your pets like the valued family members they are.
Dr. James Bacon (owner)
Somerset Veterinarian | Cedar Lane Animal Clinic | (732) 469-5133
1760 Easton Ave.
Somerset, NJ 08873