On behalf of the staff at Cedar Lane Animal Clinic, we are honored to pay respect to our beloved animal friends who have passed. We also welcome you to create a lasting tribute for your beloved pet or animal friend on our website's Pet Memorial page. Click here to submit your pet memorial online.

Winston - August 28, 2008 - July 13, 2019
Winston was lovable and friendly like a big mush ball and got along with all the other cats. He was a unique cat, who definitely knew how to say he was hungry. He would chew and make this funny sound, or wake us up with a paw in the face, and even knock over our glass on the coffee table to get our attention. He was very vocal and loved to "talk" to us. We miss him tremendously.

Rascal - December 30, 2001 - March 9, 2019
We all agree Rascal was the best dog we ever had. He was very smart, a couch potato, well behaved(at least towards humans), never had any really serious medical issues and lived for over 17 years! What more could we ask for? We will miss you, Rascal.
Peach - May 2, 1999 - August 15, 2008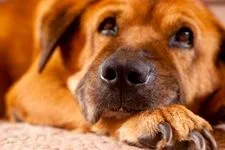 In loving memory of our best friend, Peach, who we love so very much. She will be in our hearts forever.

Peach was such a loving friend and companion who had such a rambunctious and playful heart. Her favorite pass times include chasing our cat Freckles around the house, cuddling on the couch and going for walks at the doggy park. Everyone she met instantly fell in love with her. She will be always remembered in our hearts and dreams. We miss you so much! - Love, Bob, Olivia and Kids
---