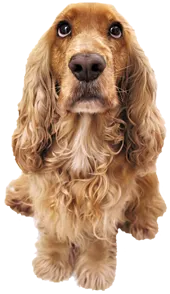 Cedar Lane Animal Clinic is a full service medical facility established in June of 1975 by Dr. James Bacon. The clinic is conveniently located in the Drug Fair Shopping Center at the corner of Cedar Grove Lane and Easton Avenue, just two blocks south of Interstate 287. We are less than 10 miles from downtown New Brunswick. The clinic contains 4 exam rooms, an in-patient treatment room, a dental treatment area, a surgical suite, a digital radiology room, a hospitalization ward, and pharmacy and administrative office space. We are computerized and maintain paperless record keeping with Impromed's state of the art "Infinity" software.
We are able to provide an extensive range of laboratory testing through Antech, one of the largest veterinary laboratories in the United States. A courier service arrives twice a day to transport our test samples to the laboratory. This allows us to receive test results rapidly – in most cases by the following day. We are also able to provide comprehensive allergy testing through Heska Laboratories in Denver, Colorado. Sevoflurane is used at our clinic for inhalant anesthesia because of its safety advantages.
Our surgical area is equipped with pulse, blood pressure, and blood oxygen and CO2 electronic monitoring equipment that further increases the safety of anesthesia. The dental area is equipped with an ultrasonic dental unit to remove accumulated tartar safely and quickly. A high speed air drill expands our dental care capabilities, and an air driven polishing unit restores a smooth surface to the tooth's enamel after dental cleaning. A fluoride treatment is performed at the end of each dental cleaning to help maintain the health of your pet's teeth and gums. We are equipped with a digital radiology unit to provide high quality images to assist us in the diagnosis and treatment of your pet's medical conditions.
Cedar Lane Animal Clinic is proud to serve the Somerset, NJ area for everything pet-related. Our veterinary clinic and animal hospital is run by Dr. James Bacon, who is a licensed, experienced Somerset veterinarian.
Our team is committed to educating our clients in how to keep your pets healthy year round, with good nutrition and exercise. Cedar Lane Animal Clinic stays on top of the latest advances in veterinarian technology and above all, remembers that all animals and pets need to be treated with loving care in every check-up, procedure, or surgery.